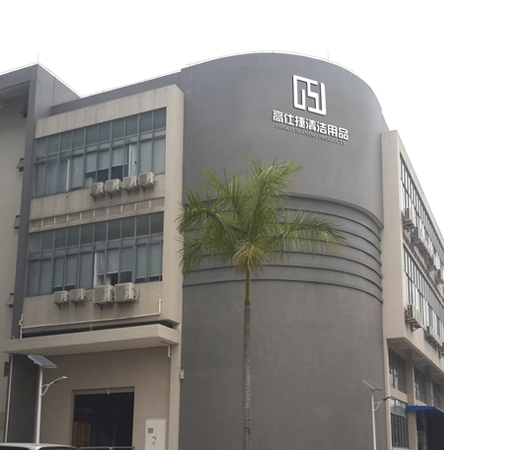 高仕捷公司,是针对星级酒店、餐饮业、洗衣房、工矿制造业等行业提供全面清洁解决方案的专业供应商。
自1997年成立以来,公司秉承创始人"一物一净界"这一开发经营理念,"追求卓越、力创精品",致力于打造一流的民族清洁用品品牌,把绿色、自然、人文、品位融为一体并贯穿于公司经营理念。在高仕捷全体员工的努力下,获得了长足的发展。
公司总部位于被誉为"花城之都"的广州,厂房占地过万平方米,拥有研发中心、生产基地、运营中心、品控中心及培训中心五大分支机构。业务覆盖全国30多个省市,产品更远销欧美、亚洲、非洲等地,成为几百家星级酒店、宾馆、专业洗衣房等客户的指定清洁产品供应商。 为品牌升级策略全线启动,奠定坚实的基础。
2013年,为创建中国清洁洗涤行业百年品牌,高仕捷全线启动品牌升级策略,进行全面整合更新产品线,推出新一代商用环保系列产品,包括楼宇客房清洁系列、纺织品专业洗涤系列、地面清洁及养护系列、厨房清洁专用系列、洗衣房及医院洗涤系列、泳池消毒清洁剂系列、酒店大堂、公共场所空气香薰系列等八大系列五百余种产品。为控制产品质量,原料全部采购于美国陶氏、丹麦诺维信、德国汉高、德国巴斯夫、美国杜邦、德国罗门哈斯、德国德固赛等国际知名原料供应商,并聘请尖端科技人员,引进国外先进技术设备。高仕捷公司一直以成为"国内五星级酒店指定品牌供应商"为使命,通过"ISO9001:2008质量管理体系认证"、餐具洗涤生成许可证、排污许可证,规范生产流程,以质量为基础用国际标准严格要求自己,力求成为客户最信赖的合作伙伴。公司获得质量检验国家标准合格产品、绿色环保产品、中国名优产品、中国清洁剂行业十大品牌、广州市洗衣洗涤行业协会理事单位、广东省创新创优质量品牌双承诺单位、全国创新领导先锋品牌、优秀诚信企业、中国百强优秀企业、中国企业2015年年度最具影响力杰出创新企业家等荣誉。
从品质-品格-品位,高仕捷以专业的产品品质,高素质的员工品格,为用户创造高品位生活
Coski company, which it is provide comprehensive professional supplier of cleaning solutions for star hotels, restaurants, laundries, industrial manufacturing and so on.
More than 19 years washed clean industry professional precipitation, Coski, make cleaning easier.
Since the establishment in 1997, our company adhering to the founder, " one cleaning area by one product," the development of philosophy, "the pursuit of excellence, create the high-quality goods," committed to creating a first-class national brand cleaning products, to make green, natural, cultural, taste integrated throughout our company philosophy. By high efforts of all Coski staffs, has achieved great development.
As the "Flower City" of Guangzhou where it is our headquartered , our plant covers an area over ten thousands square meters, with R&D center ,production bases, operations center, quality control center and training center of five branches. Business covering more than 30 provinces, our products are exported to Europe, America, Asia, Africa and so on,become designated suppliers of hundreds star hotels, professional laundry and so on . To upgrade the brand strategy,laying a solid foundation.
In 2013, to create a Chinese clean washing industry century-old brand, Coski all lines started to upgrade the brand strategy, fully integrated update the product line by introducing a new generation of commercial environmentally friendly products, including building housekeeping series, professional textile washing series, floor cleaning and conservation campaign kitchen clean special series, laundry series and hospital laundry, swimming pool disinfectant cleaner series, hotel lobby, public places air essential series and eight series of five hundred kinds of products. To control the quality of products, all raw materials purchased from Dow, Novozymes, Denmark, BASF, Henkel, BASF, USA DuPont, Rohm and Haas, Germany Degussa and other well-known international suppliers of raw materials,and employ cutting-edge technology staffs, introduction of foreign advanced technology and equipment. Coski company has been to become a "domestic five-star hotel designated brand supplier" for the mission, through the "ISO9001: 2008 quality management system certification" to regulate the production process, tableware washing generate license, emission permits,the basis of quality with international standards set strict demands on ourself, and strive to become the most trusted customers partners. Our company received National Standard Of Qualified Products Quality Inspection, Green Environmental Protection Product, China Well-known Quality Product , China Cleaner Industry's TOP Ten Brands, Guangzhou Laundry Detergent Industry Association ,GuangDong Province Innovation And Excellence In Quality Brand Double Unit Commitment,The National Innovation Leadership Pioneer Brand,Good Faith Enterprise,China TOP 100 Outstanding Enterprises,Chinese Enterprises For The Year Of 2015 The Most Influential Outstanding Entrepreneurs and other honor.
From quality - character - grade, Coski base professional product quality, and high quality staffs character,to create high quality life for customers.